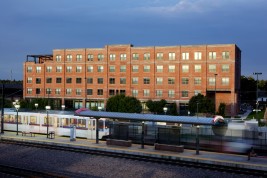 The current economic and political climate and resulting market uncertainty make residential and commercial real estate decision-making and appraisal a challenging endeavor. Now, more then ever, it is critical to rely on the right partner, with the right experience, to provide qualified impartial commercial and residential appraisal and advisory services in order to effectively support decisions regarding risk, identify opportunities and control costs.
Clients typically find it feasible for JRES to appraise single family residences only when they are very large or complex, or the intended use of the appraisal is litigation support.
JRES Intelica CRE leverages over 48 years of experience in residential and commercial real estate appraisal and advisory services to support critical decisions.
To speak with a real estate appraisal expert, please call 303-388-1100 or fill out our contact form.
Related Services