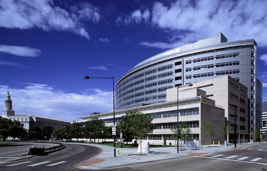 The complex nature of real estate agreements and partnerships – and the unpredictable impact of external events – are frequently sources of commercial and residential property disputes. Challenging real estate markets and economic conditions increase the number of complex disputes between investors, partners, developers, property owners, and tenants. Parties involved rely upon experienced professionals to provide valuation services as a foundation for credible expert witness testimony.
Value individual properties or real estate portfolios
Study current and appropriate market rent or lease terms
Value distressed assets for loan defaults or complex workout scenarios
Assess the feasibility of new development or asset repositioning (including subdivision analysis)
Conduct due diligence into property specific physical, legal, and governmental constraints
Assemble a team of experts to prepare a distressed asset strategy and provide asset management services
Assess the highest and best use of property for development or re-positioning
Appeal assessor valuations for tax purposes
Analyze and investigate appropriate capitalization rates, discount rates, and absorption forecasts
To speak with an expert about litigation support, please call 303-388-1100 or fill out our contact form.