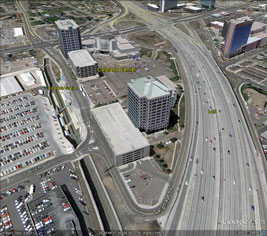 When a government body exercises the power of eminent domain to acquire all or part of a property for public use appraisals are used to determine just compensation paid to the owner.  Government bodies or agencies and property owners obtain independent appraisals.
James Real Estate Services has over 20 years of experience in eminent domain appraisal and provides litigation support for a multitude of property types and client types.
Our team of experts can:
Value individual properties or consult on appraisal of rights of way and corridors to acquire multiple properties
Consult and advise regarding identification of the "larger parcel" for eminent domain appraisal
Select appropriate valuation methodology given the appraisal problem
Conduct due diligence into property specific physical, legal, and governmental constraints
Evaluate property value trends over historical time periods
Review appraisal reports and provide expert witness testimony
To speak with an eminent domain expert, please call 303-388-1100 or fill out our contact form.