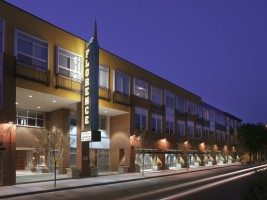 The genesis of JRES experience with affordable housing was appraisals by Bill James of numerous proposed US Department of Housing and Urban Development (HUD) subsidized apartments during the early 1970s in Washington State and Alaska. Later Bill was employed in Denver by the Federal Housing Administration as an appraiser of single family residences in the late 1970s. After re-establishing the JRES commercial appraisal practice, during the 1980s JRES appraised several apartment properties for the HUD Section 8 Moderate Rehabilitation Program.
Then during the 1990s JRES conducted several feasibility studies for potential conversion of Section 8 subsidized apartments to market rent apartments as a part of the Low- Income Housing Preservation and Resident Homeownership Act of 1991. During the 2000s JRES gained approval by the Colorado Housing and Finance Authority and HUD to provide market studies used to underwrite financing of existing and proposed apartment projects. JRES continues to provide market studies and appraisals of multifamily and mixed use projects used to underwrite financing under federal Low Income Housing Tax Credit and other programs. Analyzed projects include existing and proposed apartments, independent living senior apartments and assisted living properties in Colorado and nearby states. In addition JRES conducts rent comparability studies (market rent appraisals) of HUD subsidized apartments. These studies are used to negotiate with CHFA and HUD periodic adjustments of the "gap" rent paid by HUD between market rents and the rents paid by low income tenants.
Bill James was elected to the Board of Directors of Housing Colorado the professional association for affordable housing owners, managers, lenders and developers in 2012.
To speak with an affordable housing expert, please call 303-388-1100 or fill out our contact form.