Welcome to Cherry Creek Perspective – monthly news of mobility-related and affordable housing real estate throughout the Denver-metro area, and news of real estate, public sector and economic developments in the southeast Denver – Glendale area, relying in part on articles published in Real Estate Perspective.
Check out our sponsors – click on their links below.
To read the newsletter easily on a mobile device go to:
www.jres.com/publications/cherry-creek-perspective/
Research a property or a market in our searchable on-line library of Real Estate Perspective articles compiled since 2001 at:
jres.com/publication-content-search/
Each business day for Real Estate Perspective, the JRES staff reviews all Denver metro area wide and local newspapers, trade journals, government websites, blogs and other sources for commercial and residential real estate and economic news. News items are condensed into easily readable summaries providing all of the essential facts for the Real Estate Perspective newsletter. And Apartment Perspective, provides a detailed update of Denver metro area apartment rental, vacancy and development/construction activity including proposed projects.
Please forward this email to others who may want to subscribe at:
OPPORTUNITIES
CHFA and Metropolitan State University of Denver Affordable Housing Curriculum Survey
Please complete a survey from the Colorado Housing and Finance Authority and Metropolitan State University of Denver to provide data for the creation of an affordable housing curriculum at MSU.  The mission of MSU is to provide a high-quality, accessible, enriching education that prepares students for successful careers, post-graduate education, and lifelong learning in a multicultural, global, and technological society.
This survey is part of an MSU initiative to determine how MSU can help prepare students for careers in real estate, social work, and health care with an emphasis on the affordable housing industry.  Information is being sought to inform the creation of courses that will prepare candidates seeking employment within the property management, development, asset management, compliance, and tenant supportive services segments of that industry, as well as the training and development of employees already working there to promote advancement and retention.  Responses to the survey are anonymous.
chfa.az1.qualtrics.com/jfe/form/SV_5nAKhFbLX9Aw2V0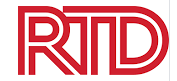 RTD Systemwide Fare Study and Equity Analysis
RTD received feedback from customers that fares are expensive and difficult to understand. In response, RTD implemented a Systemwide Fare Study and Equity Analysis to reexamine the RTD fare system holistically, taking into consideration equity, affordability, and simplicity. RTD is taking a customer-centric approach to this study, with opportunities for customers as well as stakeholders and the community members that we serve to help shape the direction of this study. RTD will explore and evaluate potential changes to the fare structure and pass programs throughout 2022, with consideration of study recommendations by the RTD Board of Directors planned for early 2023.
Global Real Estate and Real Estate Federal Tax Tips
The Global Real Estate Project is a program of the Franklin L. Burns School of Real Estate and Construction Management at the University of Denver's Daniels College of Business, directed by Dr. Mark Lee Levine, Professor and Endowed Chair. Dr. Levine also provides weekly updates of federal tax related real estate Tips, new publications and general updates to students, investors, and the general public for research of real estate opportunities both domestic and abroad.
Southeast Denver Elected Officials Online Town Halls
Join Denver city council members, state representatives, school board representatives, and RTD board members for a Virtual Town Hall.
Bi-weekly on Thursdays  – 4:00-5:00 PM 
www.denvergov.org/content/denvergov/en/denver-city-council/news/2020/council-members-host-town-hall-meetings.html
Work From Home Resources
Offering employees more choices for how and when they work can be key to ensuring business continuity and emergency preparedness for your workplace. We have compiled some resources for you to help quickly start or refine work from home options for your workforce. Transportation Solutions is a transportation management association that makes things happen.